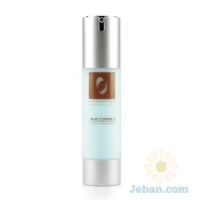 Osmotics
Blue Copper 5 : Face Lift Serum
ประเภท

ราคา (บาท)

ปริมาณ
Detail
This breakthrough product delivers the ultimate lifting experience! The lightweight, yet concentrated formula combines the proven anti-aging benefits of copper peptide with the most advanced topical lifting technology available. Patented biopolymer of sweet almond proteins provide instant smoothing, toning and lifting. In addition, Shii Take mushroom extracts, clinically proven to enhance the skin's support structure, help prevent and repair thinning and sagging skin by interfering with the degradation of skin proteins. These two revolutionary ingredients enhance copper's firming and lifting action; the combination of all three delivers unprecedented results.

-Instantly firms, lifts and smoothes.
-Reinforces skin's support structure.
-Helps to visibly reduce fine lines and wrinkles.
-Promotes cell turnover and enhances skin clarity.
-Skin immediately looks softer, smoother and more youthful.
-Increases the delivery of vital nutrients to the skin cells.
-Skin looks healthier, more luminous and radiant.
-Short-term and long-term lifting/firming benefits.
-Anti-aging formula for all skin types.
COMMUNITY SAYS!