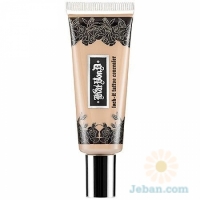 KAT VON D
Lock-It Tattoo : Concealer
ประเภท

ราคา (บาท)

ปริมาณ

สี
Detail
What it is:
A heavy duty, highly pigmented, transfer- and water-resistant, multitasking concealer.

What it does:
Kat Von D Tattoo Concealer is a creamy, blendable secret weapon that provides the ultimate, customizable coverage, in four simple steps: prep, conceal, perfect, and set (see details for each step below). The four-step process hides tattoos, dark circles, and blemishes alike!

What else you need to know:
This oil- and paraben-free, long-wearing formula is perfect for any occasion that calls for a flawless look. Kat says, "If you wanna hide a tattoo just for one day, the proper concealer can make that happen! No one has to see what you don't want them to see!" Take it from the tattoo pro: "I think just as much as people have the choice to be tattooed, they should also have the liberty to look whatever way they want whenever they want." This is your ticket to tattoo freedom!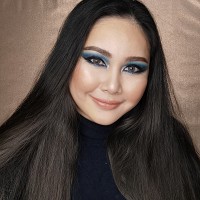 ดีมากเลย สามารถBuild ได้เพื่อเพิ่มความปกปิก เนื้อเกลี่ยง่ายมาก
COMMUNITY SAYS!