Gucci
Flora Gorgeous Jasmine eau de parfum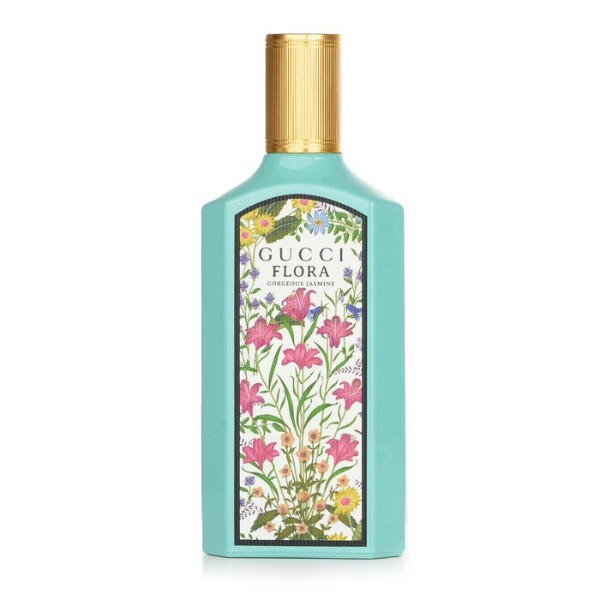 Gucci
Flora Gorgeous Jasmine eau de parfum
Product Detail
Gucci Flora Gorgeous Jasmine Eau de Parfrum bursts with a radiant composition led by Grandiflorum Jasmine. Tender wreaths of noble Jasmine are transformed through extraction into the heart and spirit of Gucci Flora Gorgeous Jasmine, resulting in an enlightened expression of this precious flower. Blended with base notes of Sandalwood and Benzoin, its sensual notes create a skin imprint unique to the wearer. Its energy of inner joy is further lifted with notes of Mandarine Essence and Magnolia Accord, which infuse the scent with a joyful feeling. Reimagined in Alessandro Michele's vision, the House's distinctive Flora pattern seals the design with a magical touch, fortifying Gucci Flora Gorgeous Jasmine as an object of inspiration.

Top notes of Mandarin Italy Essence, Bergamot Italy Essence, Black Pepper Essence
Heart notes of Jasmine Grandiflorum Absolute, Magnolia Accord, Jasmine Sambac Absolute, Rose Damascena Essence
Base notes of Sandalwood Australia Essence, Benzoin Extract, Patchouli Indonesia Essence
Encased within a new, elongated bottle, crafted from lacquered turquoise stone glass featuring a shiny gold cap
The packaging features a new take on the House's distinctive Flora pattern, first created by artist and illustrator Vittorio Accornero for Gucci in 1966.
The fragrance's formula does not contain UV filters
Designed with a sustainable approach, the flacon is made of 10% recycled glass lacquered with a water-based colour
The outer packaging is made of FSC®- certified paper. The FSC system guarantees products such as wood and paper have been harvested in a socially and environmentally responsible manner.
Price (Size)

0 (100 ml.)

URL
Add to Compare
Favorite
Share
SCORE AVERAGE :
กลิ่นหอม เฉยๆ
ติดทน 8 ชั่วโมงเอาอยู่
แพกเกจดีไซน์ สวยมาก ดี !!
SCORE AVERAGE :
กลิ่นหอม เฉยๆ
ติดทน 8 ชั่วโมงเอาอยู่
แพกเกจดีไซน์ สวยมาก ดี !!
Quick Product Notes
ดูคำธิบายเพิ่มเติม จิ้มที่ชื่อได้เลยนะ :)
Ingredients

ดูคำธิบายเพิ่มเติม จิ้มที่ชื่อได้เลยนะ :)

Notes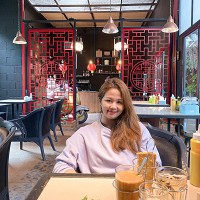 Matth Maprang
11 months ago
ไม่ค่อยชอบกลิ่นเลย แบบมีความหวานๆ ค่อนไปทางแก่นิดๆ เลย
กลิ่นหอม เฉยๆ
ติดทน 8 ชั่วโมงเอาอยู่
แพกเกจดีไซน์ สวยมาก ดี !!